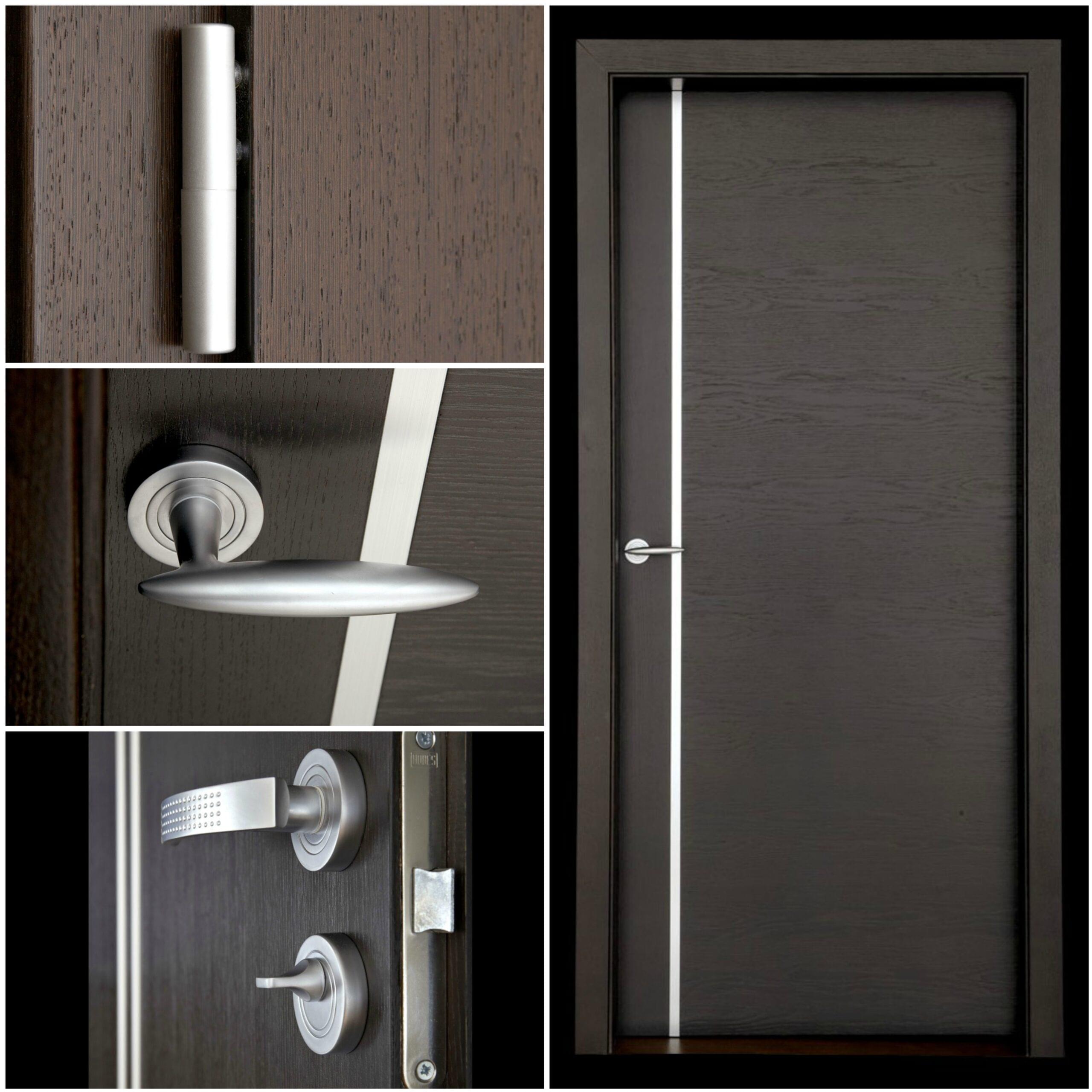 We follow the wishes and ideas of each customer, so we offer to produce interior doors of different designs, structures and complexity that will fit perfectly in any interior. Flora Ltd will produce both traditional interior doors and technologically more sophisticated solutions, which will perfectly complement the home interior and be a pleasant surprise to any of your guests.
This interior door is constructed using natural wood in combination with MDF wood fibre board, which ensures that the shape of components remains stable during their operation.
We produce interior doors with classic or modern design and different finishes: painted (according to RAL or NCS catalogues) or veneered using category A sliced veneer made of precious wood and tinted in one of the 54 tones offered.
Standard version of the door is as follows:
Door sash
Door box
Sealing
Fittings (lock, counterplates, hinges)
Decorative lining (framing)
In the standard version, the door is made with an over rebate concealing the door mechanism and joints between the box and sash, thus turning the door into a design element. Sashes with an over rebate, accurately embedded rubber seals and a threshold reduces air exchange (draught) between rooms, thus ensuring optimal microclimate in rooms.
We will listen to and implement any ideas and wishes of the client, or offer one of our own solutions already implemented.
We offer constructively different types of interior hinged doors:
DO YOU HAVE ANY QUESTIONS?
We will return to you in 2 business days.
"*" indicates required fields
DO YOU HAVE ANY QUESTIONS?
We will return to you in 2 business days.
"*" indicates required fields