HISTORICAL WINDOWS
HISTORIC-TYPE WINDOW EV47/EV47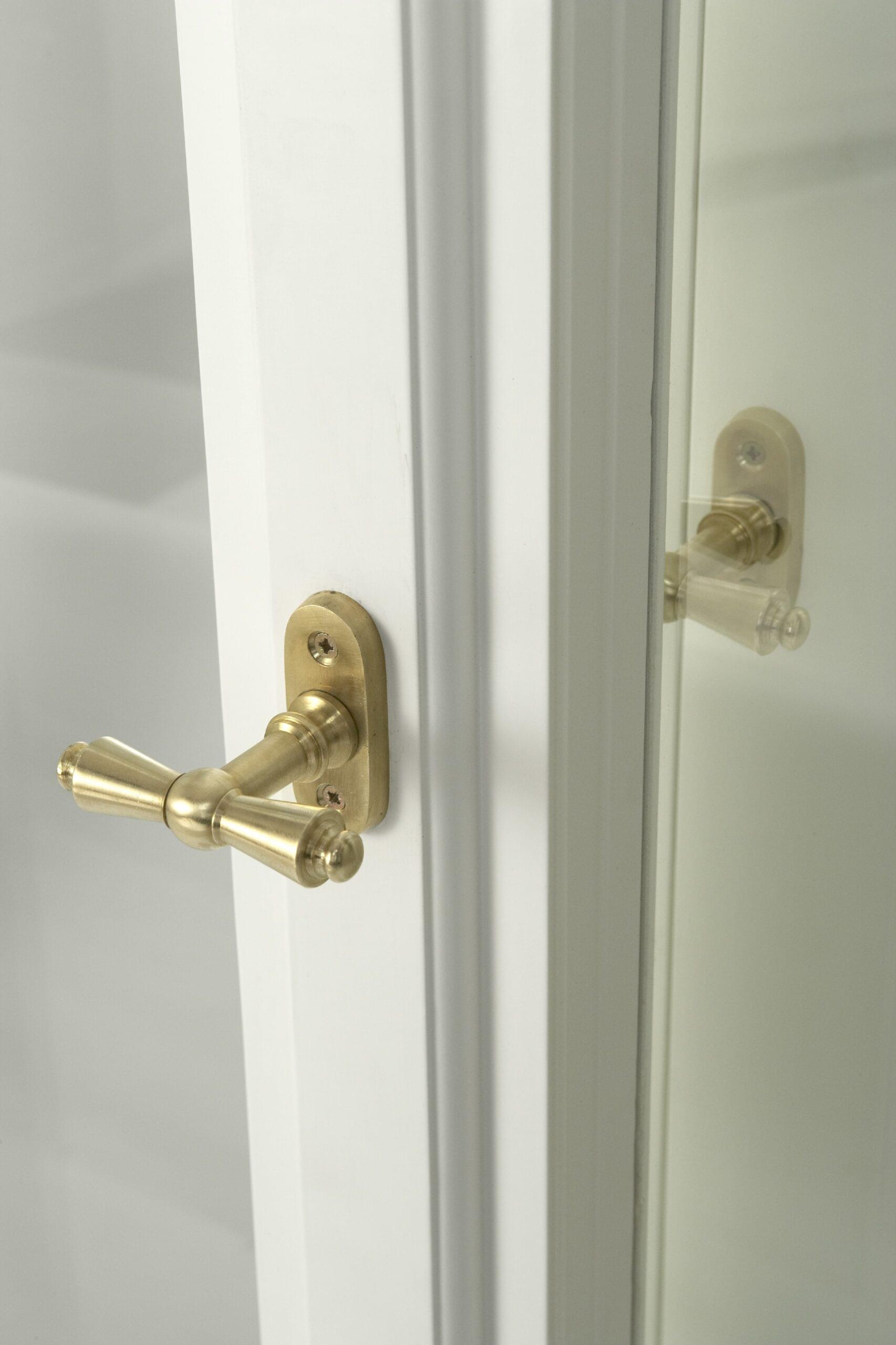 Historic-type window EV47/EV47 is designed according to the historic window structure, when there is no need to significantly improve their energy efficiency. Both sashes are 47mm thick, both with single glazing (usually 4mm, up to 8mm thick glass is possible). The inner sash has 1 rubber sealing contour. For both sashes, we use modern Roto NT fittings, usually with T-shaped decorative handles.Concealed fittings may be selected for rectangular sashes.
Thermal conductivity coefficient of the window UW=2.0 W/m2K (calculated according to DIN EN ISO 10077-1), sound insulation around 28-30 dB.
DO YOU HAVE ANY QUESTIONS?
We will return to you in 2 business days.
"*" indicates required fields
DO YOU HAVE ANY QUESTIONS?
We will return to you in 2 business days.
"*" indicates required fields
DESCRIPTION OF HISTORICAL WINDOWS
Classical box-type window or lined window – is a historically tested wooden window structure with a frame embedded in the facade plane and having two sashes (inner and outer), both opening inwards. This type of window is, in fact, the only one suitable for buildings built from the XVIII century until 40th of the XX century. Its basic form and material have not changed over time, only the technical design has changed – nowadays, a heat-saving insulating glass unit and one or two rubber sealing contours are often embedded in the inner sash.
In historic buildings, when replacing the worn out box-type windows with 70, 80 and even 90mm thick modern windows, it often turns out that the new window is located in the freezing zone of the exterior wall and the window box gets wet and starts to mould because of the condensate. Due to the large construction depth (up to 200mm and even more) of the box-type window components, this zone is not located inside the room, but rather in the window structure between the sashes, therefore no moisture or mould appears in the window box. Box-type windows produced by FLORA Ltd meet the requirements for the restoration of cultural monuments. We also offer arched box-type windows.
Panes of a box-type window are usually divided using decorative glazing bars, the facade side features decorative cornices and capitals. The outer sash is glazed using silicone; however, decorative glass mouldings are also possible. We apply rubber sealing only to the inner sash to prevent condensation between the sashes and glass from sweating.
If you have to assess and compare the visual appeal of different types of windows, the box-type windows are definitely ranked at the top of the list – it is a magnificent, functional and decorative component, the pride of any facade.